We are
passionate

about helping older adults Age Successfully on their own terms.
Through firsthand experience as caregivers to their own parents and grandparents, Assured Allies' company founders, Roee Nahir and Afik Gal, recognized that despite the many benefits of longevity, aging also presents many challenges – including biopsychosocial stress and the financial sustainability of long-term care.
As a doctor and data scientist they knew there was a better way than simply hoping for the best. As entrepreneurs, they were surprised to find no one was yet working on a comprehensive solution using data as a key. They decided to take on the biggest challenges of aging, knowing the best solutions would involve technical innovation and empathy in equal doses.
In 2018, they gathered a team of physicians and data scientists, social workers and experts on aging, to apply lessons learned in healthcare's managed care programs and develop technology and expertise in aging, to help people make the most of their life.
Since then, Assured Allies has been working with long-term care (LTC) industry leaders and long-term care insurance (LTCI) companies to better support successful aging.
In 2020 Assured Allies launched the Age Assured program, the company's first innovation: a free program offered through long term care insurance companies designed for people who want help continuing to live independently as they age.
We are a team of experienced professionals, many who are also proud family caregivers ourselves. We care deeply about our mission and ensuring that every member we support has access to an ally they can trust to help navigate the journey of aging. Meet some of the team. 
Meet some of our Ally team
Anna G.
Senior Ally, MSW
Anna works as part of the Ally team to support older adults and their caregivers toward their aging goals.
Katelynn D.
Ally, OTD, OTR/L
Katelynn is an Ally. She works closely with members and their families to help them age with dignity, choice, and independence.
Angelina P.
Ally
Angelina is an Ally: a case manager who works closely with aging adults and their caregivers and whose goal is to ensure that these individuals receive the support needed to promote aging with dignity.
Marissa L.
Program Training & Quality Manager, MSW, C-ASWCM, CCM
Marissa is a social worker, and leads quality assurance and training on the team. She is the intersection point between the Allies on the front line and our research team, working to constantly learn from and improve our program.
Morgan P.
Senior Ally
Morgan is an Ally: a case manager whose goal is to support and advocate for older adults and their caregivers around the aging process. She is passionate about promoting dignity and independence.
Anna A.
Clinical Operations Development Leader
Anna is an occupational therapist who has assisted people from age 0 to 101 to participate and remain as independent in their environments as possible. She was thrilled to join Assured Allies and use her clinical and operational skills to help set up a never before used approach and partnership to help older adults age successfully.
Addie H.
Ally Supervisor
Addie is a Nationally Board Certified Health and Wellness Coach and a Certified Exercise Physiologist. She chose to work at Assured Allies because she has a passion for helping older adults age successfully. Addie enjoys learning about each older adult's life story, and unique perspective on life and thrive to continue to age successfully in their own home.
Danielle Z.
Senior Ally
Danielle is a Licensed Social Worker in the State of Massachusetts. She chose to work for Assured Allies because of its team of innovative thinkers and the collaborative approach to the ultimate member experience. She has gained valuable insight and wisdom from working with older adults that she has not learned in any other setting.
Natalie H.
Ally
Natalie is a board-certified health and wellness coach with a B.S. degree in Food and Nutrition. She has a passion for working with older adults and helping them age proactively through stress management, healthy eating, exercise, and social engagement.
Meicha G. M.
Ally
Meicha has worked in the Field of Counseling and Medical/Health Care SW since 2005 and even practiced internationally. Meicha enjoys working with older adults to help them remain in the place they call home.
Heather T.
Ally
Heather has a Bachelor of Science in Health Sciences with a concentration in Geriatrics and Gerontology. She is a National Board-Certified Health Coach (NBC-HWC) and likes to help others feel empowered and well supported. She enjoys providing older adults with tools and information that can lead them to a better quality of life while maintaining an independent lifestyle.
Nikkia J.
Ally
Nikki is a licensed social worker interested in building meaningful connections, believing that anything is possible if we first just start with a willingness to understand. Nikki's previous experience providing social service support to Medicare members sparked a passion for bridging gaps in the lives of older adults. By joining Assured Allies, Nikki hopes to empower those with goals of aging in place.
LeAnda R.
Ally
LeAnda is a licensed Master Social Worker with a Dementia Dialogue certification. Currently, she's preparing to take her exam for her clinical social work license. She enjoys working with seniors and making a difference in them remaining independent. What she loves most about working with older adults is the opportunity to experience challenges that you may have experienced for a loved one and as a social worker you are empowered to help someone else navigate through it.
Our company thrives at the intersection of multiple disciplines.  Our ideas, visions, and technologies are driven and realized by experienced and highly motivated experts in biology, data science, and motivation. Our leadership team places great value on diversity to combine the best of two worlds: caregiving and technology.
David Kahan
VP, Finance & General Counsel
Assured Care
Roee Nahir
Co-founder & CEO
Assured Care
Afik Gal
Co-founder & CPO
Assured Care
Larry Nisenson
Chief Growth Officer
Assured Care
Andy Freeman
VP, Marketing
Assured Care
Brian Del Giudice
VP, Product Management
Assured Care
Michal Shahal
VP, Human Resources
Assured Care
Gilad Braunschvig
VP, Research & Development
Assured Care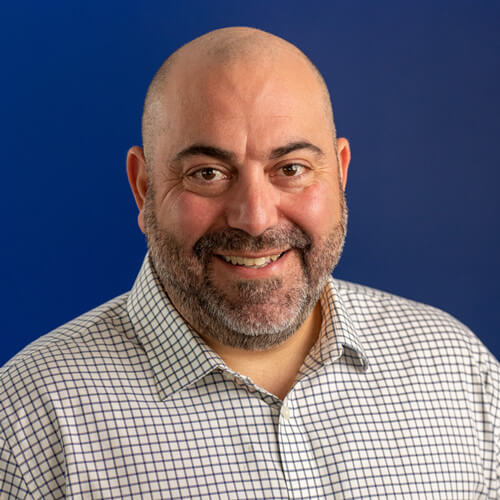 Gary Ackerman
VP, Operations
Assured Care
Tsahi Ben Yosef
General Manager, AgeAssured
Assured Care